WE FULFILL ALL YOUR LIGHTING REQUIREMENTS
Every location needs to be properly lit. However, every room is different and therefore has different lighting requirements, such as appropriate lighting for a car park or an office space for example. The segments, which consist of residential construction, public lighting, parking and utility and warehouses, each have specific lighting needs and requirements.
HOUSING
Houses, apartment buildings and similar environments benefit from proper lighting. Having said that, each area of a residential building has a different lighting requirement. For example, the interior of a home needs different lighting than a public area. While interior lighting must primarily provide comfort, lighting of the public areas of residential buildings must be both comfortable and safe. This way everyone can find his or her way around untroubled and without having to grope around in the dark.

Whether standard lighting is required or lighting with unique, smart sensor technologies for saving energy, such as daylight sensors, dimmers, twilight switches and more… Prolumia's innovative lighting fixtures offer the right solution for every space.
PUBLIC LIGHTING
Proper lighting on public roads is essential. It contributes to road safety and comfort. As our road network is quite complex, each public area requires a different type of lighting. At one location, people must be able to cross the road safely, whereas elsewhere, the traffic must flow properly.

Prolumia's public LED lighting package is available in various versions, which helps to find a suitable luminaire for every application. This includes smart lighting where, for example, the lighting level can be adjusted as required, allowing considerable energy savings to be made. Also luminaires with a Zhaga socket are available, which set you up for the future.
PARKING
Proper lighting in car parks or parking spaces is essential. Parking lots often have dark areas or shadows that are difficult to light. This involves a great deal of risk. For example, pedestrians may be overlooked, accidents may occur when parking, or important signage may not be clearly visible.

Prolumia offers a wide range of LED lighting for parking areas, ensuring visibility, user experience and safety.
UTILITY AND WAREHOUSES
Non-residential buildings include offices, schools, banks, town halls and care centres. The people present at such locations are generally in the same place for long periods of time. If the lighting is not right, this can cause fatigue, loss of concentration and ultimately to absenteeism. Proper lighting is therefore essential for optimum performance.

Good lighting in warehouses and storerooms is another essential aspect. These areas often consist of long lanes with high racking, which can quickly create dark spots and shadows. In addition to a solid lighting plan, the right LED lighting is required in order to illuminate each area properly. This enables people to work productively and also creates a safe working environment.
Would you like to have a lighting plan made?
Our specialists are at your service.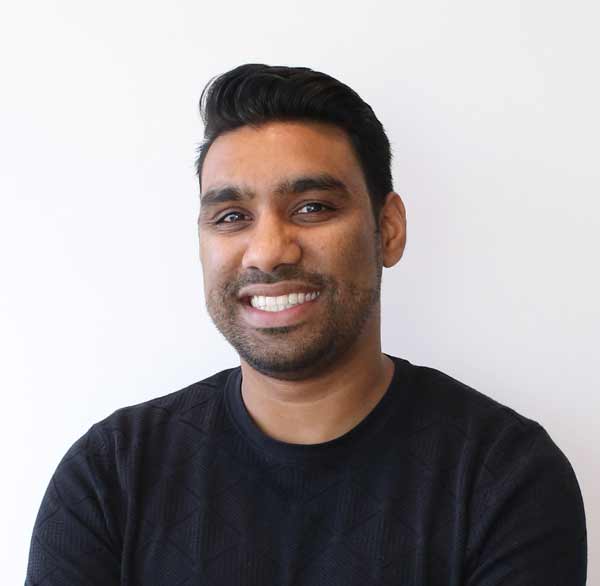 Nishand Lochan
Light specialist